Rapid Idea Organization Software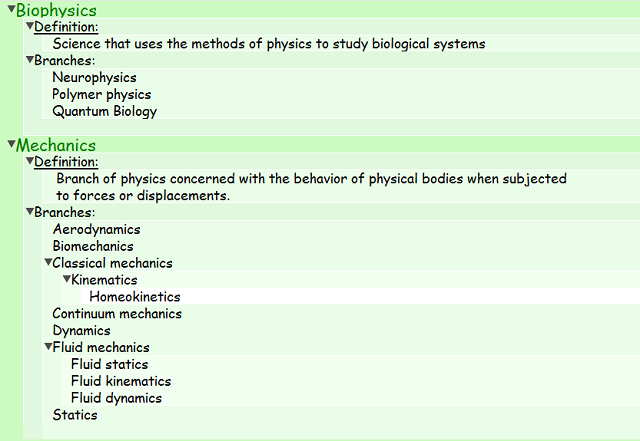 Think Faster with the Visual Outliner
Easy and fun hierarchical multi-level outliner to help you get the most valuable ideas out of your head!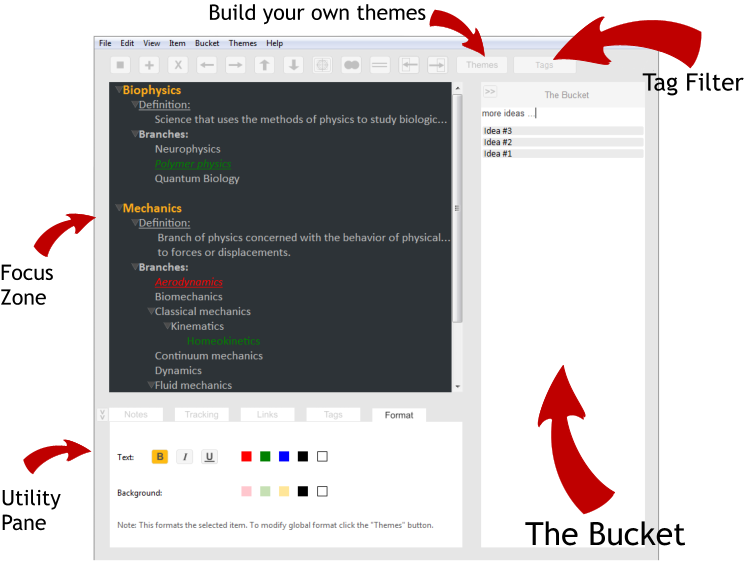 That's where you write down your thoughts and collect your ideas for further elaboration.

•
save ideas to your bucket and work on them later
•
save/reopen/import multiple buckets of ideas
•
quickly transfer ideas to the editor (focus zone) by clicking the "Bring from Bucket" button, by mouse drag and drop, or by using keyboard shortcuts
•
move ideas back to the bucket by clicking the "Send to Bucket" button, by mouse drag and drop or by typing keyboard shortcuts
Write an outline just like you would if using a text editor.

•
type "Enter" for a new line
•
type "Tab" to demote a line
•
type "Shift + Tab" to promote a line
•
move up and down through the text using the arrow keys
•
relocate outline entries by using drag and drop, move commands or copy and paste
"Because a real outliner should feel like a text editor, not a file explorer!"

Easy to use Theme Composer allows you to build your own themes.

•
build a new theme with just a few clicks
•
enter color codes or use the color palette
•
easily export and import themes for easy theme sharing
•
fast theme reload helps you quickly and easily experiment with new themes as you edit them
•
use the "Tag Filter On" mode to display a subset of outline entries and increase focus
•
great for "Getting Thing Done" contexts and priority tracking
•
Format: override the theme format and apply local format to emphasize your entries. E.g. useful for status monitoring:

This should be done today

This was due yesterday
This has been completed
•
Links: quickly access your files, folders or websites associated with your outline entries
•
Tracking: use the outliner as a to do list and keep track of your progress
•
Notes: add useful comments and observations to your outline entries
Yes, you read it right: Native OPML File Storage Format for easy sharing and migration to other software tools. We don't hold you hostage!

Text, HTML, and MD (markdown) Export
More formats coming soon, we just want to make your life easier!
Need more features? Don't be shy, ask us and we will implement it!